In the wake of General Motors' decision to retire Holden at the end of 2020, we look back at some of the company's greatest automotive achievements and the models that missed the mark.
Words: Samuel Smith
From horse saddles to V8s, Holden's 164-year legacy is synonymous with Australian culture. For generations, we've relied on Commodores to get us to work, piled the kids in Astras for school runs and cheered on Monaros and Toranas – now the stuff of legend – as they've reached whip-cracking speeds at the Bathurst 1000.
Throughout its long and prosperous life, Holden has given birth to some of the most iconic cars on our streets. Think fire-breathing SS Commodores, plush Kingswoods, exclusive HSV Statesmans and the first car 'made in Australia, for Australia' – the 48-215.
That said, no legacy is complete without its share of blemishes. Anyone who's had the unfortunate experience of travelling more than 100km/h in a Viva or attempted to drive a Camira anywhere without breaking down will know what we're talking about.
For better and worse, Holden has been an integral part of Australian life for more than a century. To say goodbye, we're getting behind the wheel of Holden's most memorable models, one last time.
The Hits
HOLDEN HK MONARO
Years made 1968
Engine range 2.6L straight 6–5.4L V8
Price when new $2575–$3790
Price today $40,000–$123,000
Why we'll remember it:
Ah, the HK Monaro – Holden's original, and arguably best, coupé. Taking inspiration from muscle royalty (Chevrolet's Camaro, Corvair and Nova), the HK Monaro was a sight to behold. Proving it had as much substance as it did style, buyers could choose from a plethora of high-performance engines paired with a range of automatic and manual transmissions. The Monaro GTS327 won Holden its first Bathurst 500 victory in 1968 and went on to win Wheels Car of the Year.
HOLDEN HZ SERIES
Years made 1977-1980
Engine range 3.3L straight 6–5.0L V8
Price when new $2745–$4623
Price today $10,000–$30,000
Why we'll remember it:
The HZ family was the last of the big, brash, heavily chromed Holdens. Featuring sedans, wagons, utes, vans (Sandman, anyone?) and even an ambulance, the HZ family was an automotive Brady Bunch. Underlying each model, though, was a sense of history and heritage rarely seen in cars today. On the road, HZs were smooth handlers, thanks to Holden's newly introduced Radial Tuned Suspension. Mechanically, they were incredibly robust – one of many reasons they're still so popular with collectors and enthusiasts today.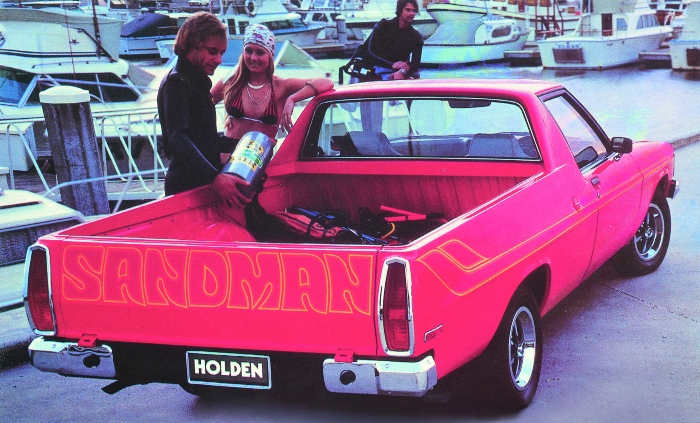 HOLDEN VB COMMODORE
Years made 1978-1980
Engine range 2.8L straight 6–4.2L V8
Price when new $7192–$13,363
Price today $4000–$50,000
Why we'll remember it:
Despite its Frankenstein-esque beginnings, the VB Commodore – an Opel Rekord and Opel Senator mash-up – went on to win Wheels Car of the Year, and the hearts of Australian motorists. Praised for its fuel-efficiency, beefy range of engines and sophisticated engineering, it was Australia's best-selling car in 1979, proving that being smaller, smarter and weirder than your competitors can work in your favour.
HSV VL GROUP A SS WALKINSHAW
Years made 1988
Engine range 5.0L V8
Price when new $45,500
Price today Up to $200,000
Why we'll remember it:
Do you really need to ask? Just look at it. Nicknamed the Plastic Pig, the HSV VL Group A SS Walkinshaw's appearance was about as far out there as you could get. Luckily, its performance was too. Weighing just 1340kg and churning 180kW/380Nm out of its 5.0-litre V8, the Group A SS was a true performance car. Equally impressive on the track, it claimed victory over Nissan's R32 GT-R 'Godzilla' at the 1990 Bathurst 1000.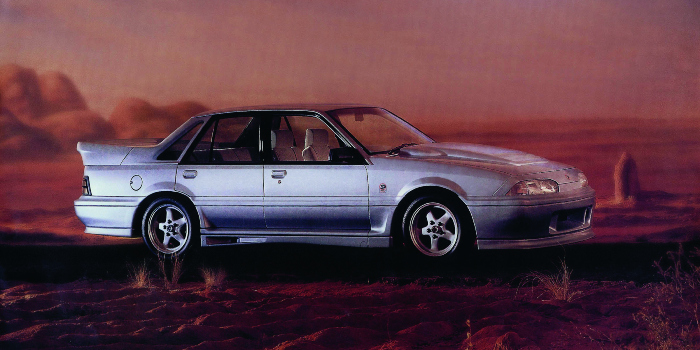 HOLDEN VE COMMODORE
Years made 2006–2013
Engine range 3.0L V6–6.0L V8
Price when new $32,990–$61,790
Price today $4,000–$25,000
Why we'll remember it:
Though they're currently a dime a dozen, VE Commodore prices are likely to soar in coming decades. Why? The VE was arguably the first all-Australian Commodore. Previous Commodores had largely foreign underpinnings – most were based off smaller Vauxhalls and Opels. A completely original design, the VE was streamlined and subtly muscular, boasting a fantastic range of engines. Finally, Holden produced a car that could show-off its engineering abilities to the world. Tragically, this did little to stop the decline of the company in coming years.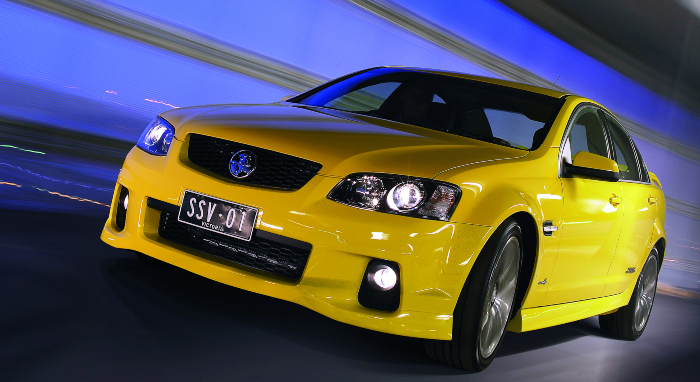 The Misses
HOLDEN JB CAMIRA
Years made 1982-84
Engine range 1.6L inline 4
Price when new $8200–$13,050
Price today $800–$2000
Why we'll remember it:
The poor Camira. On paper, it had a lot going for it: snappy styling, advanced suspension, great fuel economy and affordability. In fact, the Camira was named Wheels Car of the Year in 1982. Not long after that, it literally and figuratively fell apart. The 1.6-litre engine was horrifically underpowered and prone to smoking, rust proved inevitable and paint quality was prehistoric. There was also an issue with the cooling system, causing the majority of models with airconditioning to, ironically, overheat.
HOLDEN VIVA
Years made 2006 - 2009
Engine range 1.8L inline 4
Price when new $17,200–$20,000
Price today $1000–$4000
Why we'll remember it:
Quite frankly, we wish we didn't remember the Holden Viva at all. Positioned as a cheaper alternative to the Barina – a worry in itself – the Viva was essentially a rebadged Daewoo Lacetti, and nothing at all like the HA Viva, assembled by General Motors-Holden in the 60s. The 2006 Viva's design was incredibly lacklustre. Paired with poor build quality and an ancient 1.8-litre 'Family 1' engine, the Viva was a prime example of General Motors' cost cutting and did nothing but tarnish Holden's reputation as a premium Australian brand.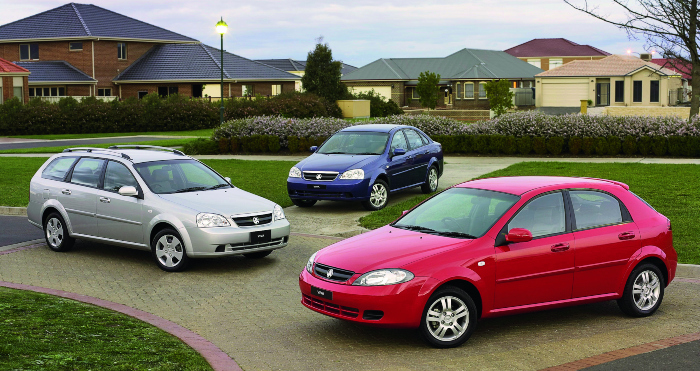 What are your Holden hits and misses? Email info@aant.com.au and let us know.